Update: Melinda S. is the winner!  Thanks everyone for entering!
First off, THANK YOU for the wonderful support and kind words you've shared about our new cookbook!  It's incredibly fulfilling to work on something so hard and have it received in such a positive way! If you've purchased the book we would be SO grateful for a book review on amazon if you haven't reviewed it already.  Want to see all the recipes and extra goodies that are inside the book?  Click here.
To say thank you, we're giving away a copy of our book.  Enter the contest below!  Also once you enter you can share the contest and earn 5 Entries for each person who enters with your custom link.  Good Luck!!

Win a Copy of The HCG Diet Cookbook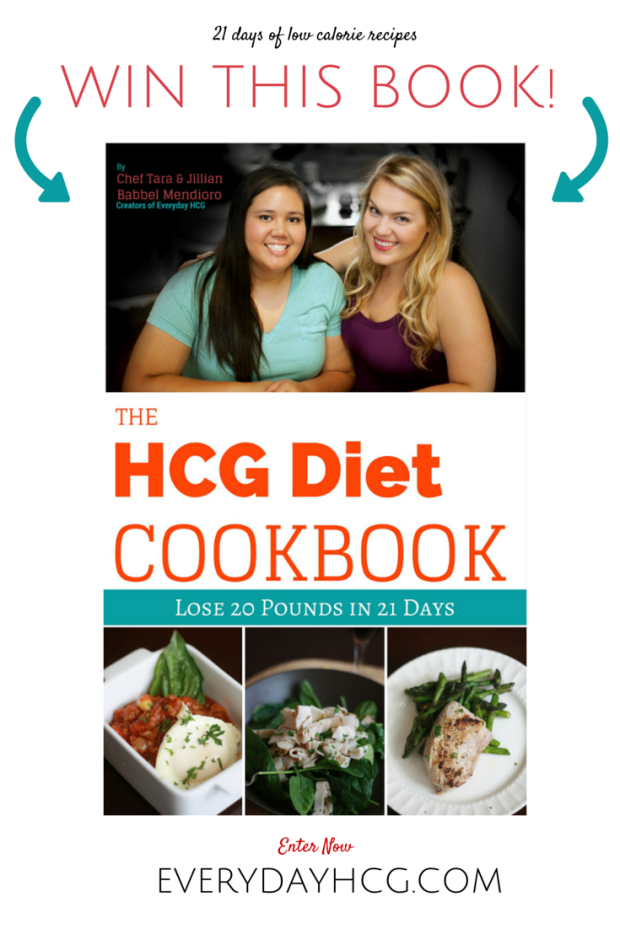 Enter to win a free kindle copy of our new cookbook, The HCG Diet Cookbook: Lose 20 Pounds in 21 Days.
Don't forget to check your email and confirm your entry!  You'll receive the confirmation from Every