We're put together some free resources to help you while your on the HCG diet.  Simply click the "Download Now" buttons then proceed to checkout.
The HCG Diet Cookbook Weekly Shopping List Print Outs
These weekly shopping list go with our new cookbook, The HCG Diet Cookbook: Lose 20 Pounds in 21 Days.  Click here to purchase the book if you haven't already.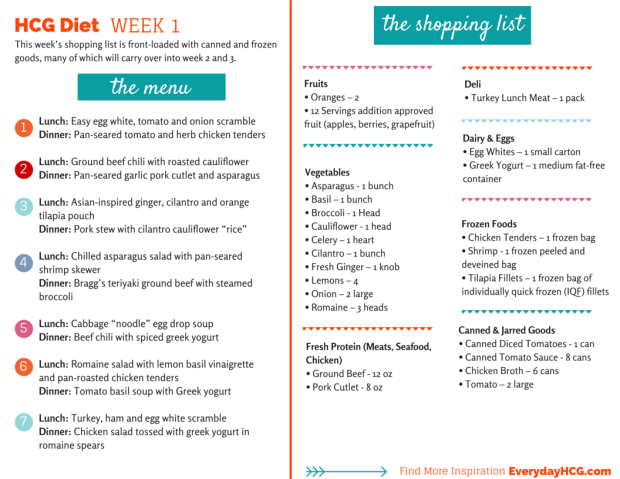 HCP P2 Approved Food List