This Ham & Turkey Sramble is so tasty you won't even miss the cheese!  HCG P2, Paleo, Low Carb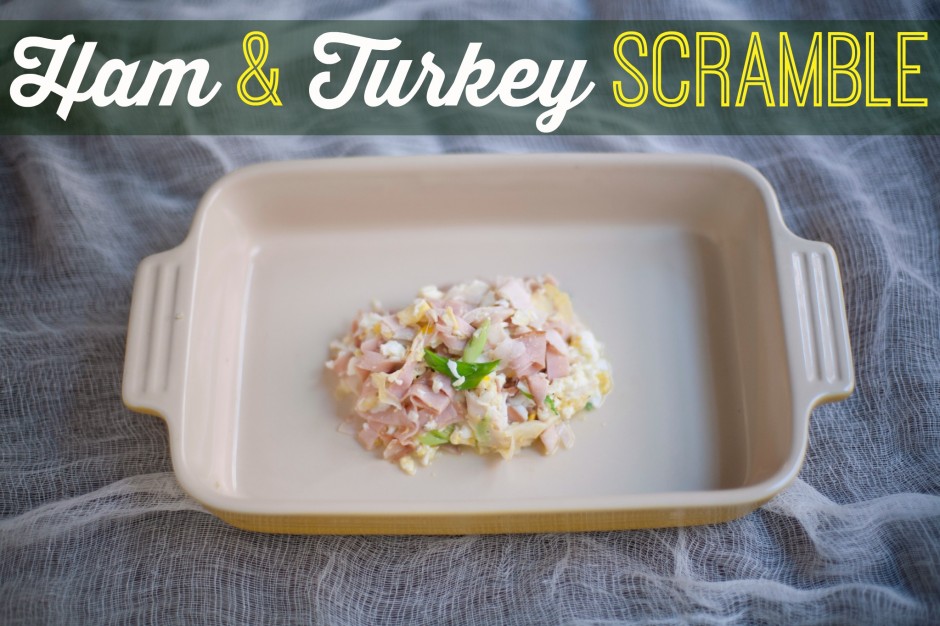 At the Babbel Mendioro house, we LOVE breakfast.  Almost every holiday we celebrate with brunch (as opposed to a fancy dinner, etc.). However while on P2 (and IF days) breakfast isn't part of the eating plan.  So what's a breakfast-loving girl to do?  Eat breakfast for dinner!
Ham and Turkey Scramble (P2, Paleo, Low Carb)
Author:
Ingredients
50 Grams of Shredded Turkey, Ham or a combo of both (make sure there is no sugar added)
2 Stalks Green Onion Finely Diced (or ½ small onion)
2 Egg whites
Salt/Pepper
Instructions
Sautee onions on medium high heat in non stick pan.
Once softened, add in turkey and ham to heat up.
lightly season egg whites with salt and pepper and whip in bowl.
add into onion mixture and scramble until eggs are bright white.
Serving size:
1
Calories:
99
Saturated fat:
2
Carbohydrates:
3
Sugar:
0
Fiber:
1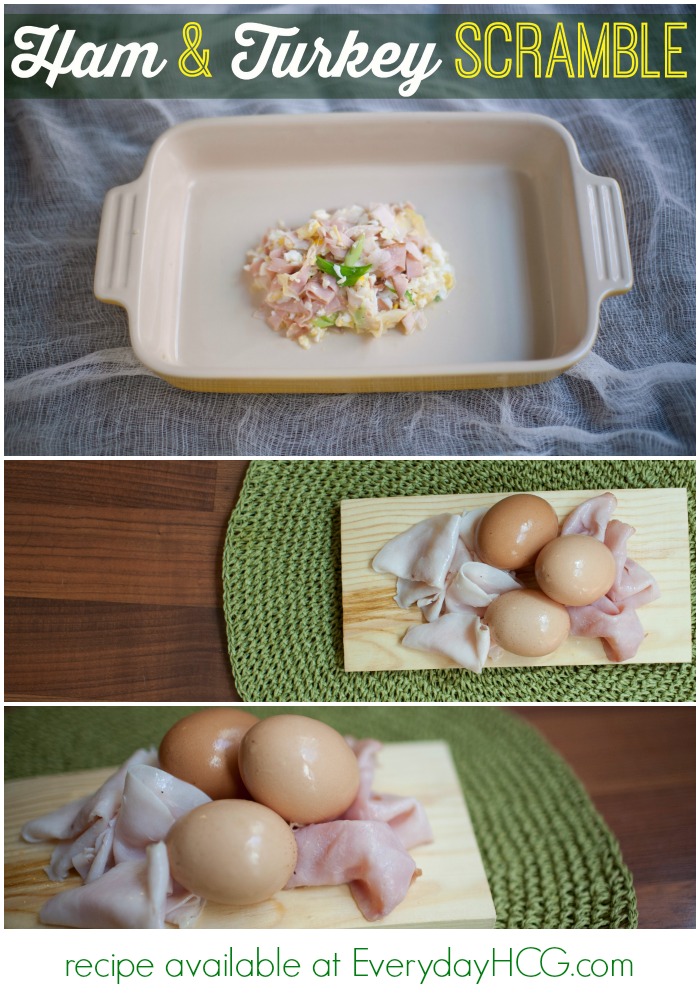 Save this recipe & share it with your friends – scroll over any image on this site and "pin it"